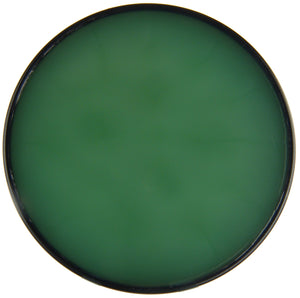 Hairy Vagabond® Restoring Botanical Pracaxi Cupuaçu Butter For Beard, Skin And Hair
Nourishing Pracaxi butter made out of rare and exotic oils and butters

Pracaxi oil (Guyana)

Hydrates dry hair:

The fatty acids found in this special oil make it super beneficial for those with curly,

dry

, or very coarse hair types. 
Skin support:

The hydrating effects also work wonders for your skin.

Pracaxi oil

promotes collagen and hydration, supporting the renewal of cells.
Promotes hair growth:

Since

Pracaxi oil

can be used during a scalp massage, it can generate blood flow to the scalp (which promotes hair growth) and act as a deep moisturizer.
Strengthens damaged hair:

This magical oil hinders hair loss, strengthens hair bulbs, and provides hair follicles with optimal conditions for regrowth. It makes brushing your hair easier and tames even the most unruly of strands.
Protects hair:

Pracaxi oil can protect hair fibers against different kinds of damage, including sun, pollution, and chemicals in other hair products. It also helps protect against keratin and water loss, due to the high fatty acid content.
Makes hair more manageable and easier to style:

If your tresses are difficult to style and care for,

Pracaxi oil

can help. After using, your hair gains elasticity, softness, and is easier to comb and work with.
Cupuaçu butter (Brazil)
Has an impressive lineup of great beneficial components for the skin and hair. It contains linoleic, lauric, myristic and oleic acids. All of these amazing omega 3 fatty acids make its moisturizing and hydrating properties absolutely outstanding. Will help your hair to become softer. It penetrates the hair shaft to smoothen and lay down the hair shaft. If you are battling hair dryness and hair brittleness, you can rely on this butter for its powerful hydrating capabilities. Boost hair growth, especially for people who have slow hair growth. The rich nutrients contained in cupuacu butter feeds the hair follicles and allows it to grow more healthy hair at a faster rate.
Tsubaki oil (Japan)

Has linoleic acid, Omega 6 that has properties to condition hair while unblocking pores to the scalp. It also stimulates hair growth and controls water loss in hair. It contains has a ton of Omega-9 or oleic acid, which will also control water loss and make your strands softer and more pliable.
Proprietary blend
Naturally scented
Legal Disclaimer:
These statements have not been evaluated by the Food & Drug Administration. This product is not intended to diagnose, cure, mitigate, treat, or prevent any disease or health condition.
---